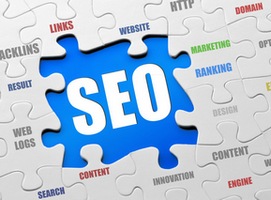 Nowadays many people build or develop their business with the help of the Internet. One of the best ways to do it effectively is to apply to the SEO Agency which will take prompt actions to make company more beneficial. SEO company will work on the optimization, link building and baiting and social media promotion of your web-site. It includes a great deal of work (on usability, meta-tagging, re-writing URLs, branding, etc.) that is often beyond the power of one person, especially if you have other important responsibilities. But sometimes SEO agencies offer an incomplete range of services that can make your page less competitive than others. We suggest you a quick guide to choose a true SEO agency and make sure that your web-site has undergone a full search engine optimization process.
What a proficient SEO Agency should offer
indexation of all your web-pages by the most popular search engines in your region;
unique content for the pages of your web-site;
correctly arranged meta-tags describing the content of the different pages (your title tags should amount more than 70 characters and your page description tags should reckon up more than 150 characters);
labeling the headers on your pages using H-tags;
making SEO friendly URLs which usually describe the content (note: IIS redirect is used for Windows and mod re-write is applied for Apahche and Linux);
a proper link building within your site (including anchor text links);
descriptive URLs for your images;
labeling all your images with accurately descriptive alt attributes.
We do hope that this information will be of benefit to you. These short evaluation criteria guidelines may be used to control over the woks performed by the SEO Agency. Also, you should verify if your site and homepage have one version, and if your code is valid, because in some cases a bad code disenables your page to be read properly. You can use W3C validator to make sure that your markup is ok. If you follow our advice, you will be on your way towards a good search engine optimization and perfect rankings. Each and every web-site owner should be more or less smart as for these issues to understand what he wants and what he expects from the web designing company or SEO Agency.